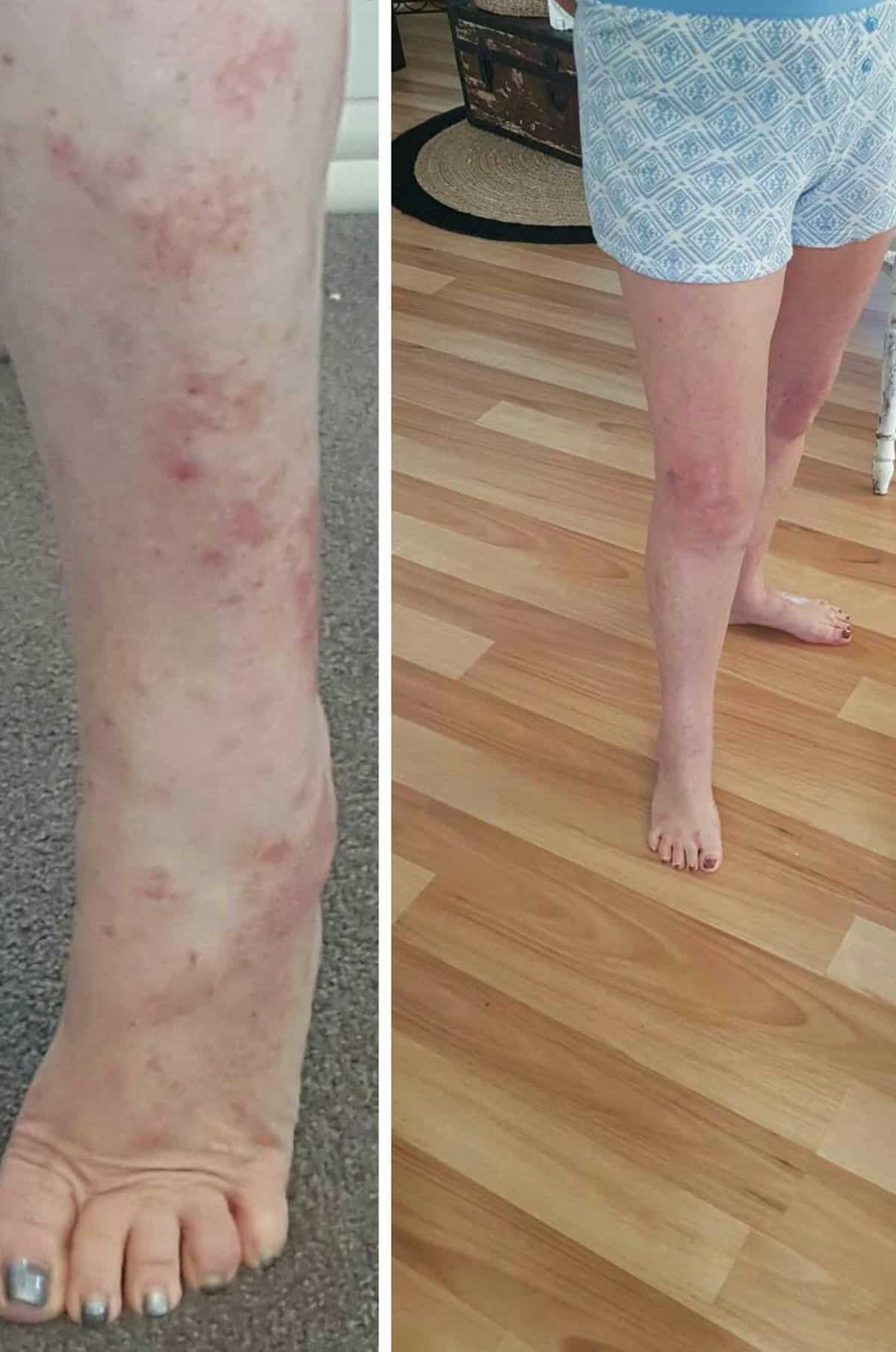 Not many people realise that their IBS, asthma or skin symptoms could be largely due to salicylate intolerance.
A lovely woman contacted me two weeks ago and said she was told by her naturopath to avoid salicylates for the next 12 months.
Salicylates are so hard to eliminate from our diet as they're found in fruit, vegetables, nuts, seeds, spices and honey.
This woman has tried to refrain from eating foods that contain salicylates and she did get better, yet her dermatitis didn't go away and it has been pretty depressing for her to have such a constricted diet.
I explained to her that with my treatments she will be able to go back to eating what she loves and her symptoms will improve. She has been amazed by the results and after 2 treatments the skin on her legs has healed.
She sent me these pictures of the before and after and she said she's happy for me to use them as she wants others to know how remarkable these treatments are.
Feel free to contact me to find out how I can help you get better.